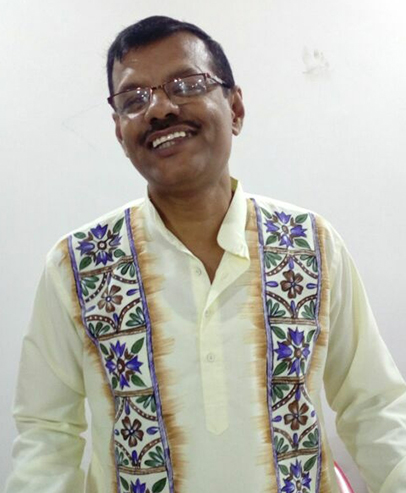 Name : Saswata Basu (Hatibagan Sarbojanin)
Durga pujo in Kolkata is one of the greatest festival on the earth. It is as parallel to the Brazil's Rio Carnival or even beyond that. It is not just a religious festival but it the Grand Show of Indian Art, Culture and Kraft. The alias is so big, Durga pujo alone is responsible to make an effect on the 2/3 fiscal budget of our state. But it is very sad Durga pujo never got it's credit from rest of the world. A major portion of our globe not even aware of our Durga Pujo due to lack of the proper information. Yes, it is true our state government has been doing there best to promote our own Durga Pujo since last few years but lots of effort has yet to be done from the Durga Pujo lovers across the world..
Forum for Durgotsab has stared their journey in 2010, which was the very crisis time to the Kolkata's Durga Pujo committees to execute their pujo properly in the city of Joy. That day Forum for Durgotsab was born like a little plant, with a few numbers of esteemed pujo committees, which is now grown just like a Banyan Tree contains at least 400 major clubs from all corners of the city. Now a days Forum for Durgotsab is became parental body of Kolkata's Durga Pujo committees and that is not only in pen and paper. FFD has already taken lots of positive steps to make our Durga Pujo Proud among all the corners of the world. The Unisco nomination among top 25 festivals in the world is one of them. We are constantly thinking about the betterment of our own and as the first step we have already united all the major clubs of the city. FFD is the biggest apolitical organisation of the city now. Our historical blood donation with 1526 heads and a gala show with Shrya Ghoshal at Netaji Indoor stadium last year already proved that.
It is just a beginning. We have to go far. We always dreamt Durga Pujo will be the biggest festival of the earth and with every ones positive approach we will definitely reach our destination.